Buy-Sell
Sale
Delfin Immo advises developers, owners, buyers and landlords on the process of taking their property to market and we act as intermediary in property purchases, rental and handovers.
Delfin Immo embraces change and is constantly challenging tradition because has a strong desire to improve the way our industry operates. We do business differently to give you the edge. Delfin Immo has the advantage of having a unique insight into the property market, through the sheer volume of properties available for sale and to let. Delfin Immo expert valuers carry out thousands of valuations every year, giving them intimate and unparalleled knowledge of property values across Roses.
When selling a house:
We know real estate values in Roses and we will help set an agreeable and competitive price on your home or apartment.
We will establish a marketing strategy for your home ensuring that your property is exposed to scores of potential buyers.
We take care of the many tasks involved in selling a property (from placing your listing to putting up the for sale sign). This ensures that the transaction is simple and low-stress for you.
We are experts in the home selling process and as such will advise you of your rights, options and obligations.
We are experienced negotiators and will work for to get you the best price.
Delfin Immo has the knowledge and personal service of a local agent with the prestige and reach of an international name – it's no wonder that time and again Delfin Immo sell properties for exceptional prices.
Why choose us? Reassuringly Local; Surprisingly Global. As well as a strong network of offices across Roses and outstanding expertise, we offer the reach of our international network.
Reassuringly Traditional; Surprisingly Innovative. Over 60 years' experience in selling property and still at the forefront with new ideas.
Reassuringly High Quality; Surprisingly Good Value. Synonymous with exceeding expectations, DelfinImmo will ensure you receive exceptional service throughout the process of selling your property.
Reassuringly Professional; Surprisingly Dynamic. By attracting the best people and ensuring they are trained to the very highest standards, Del fin Immo works to get you the best result.
Extensive range of services. We offer all the property services you need, including:
Property finance solutions
Insurance advice
Professional valuation
Interior solutions
Conveyancing
Foreign exchange service
When buying a house:
We are familiar with the neighbourhood and We can give you information on local real estate values, taxes, utility costs, services and amenities.
We are experienced negotiators who will manage your offers and counter-offers.
We are familiar with the entire home purchasing process and we can advise you of your legal and financial options as well as recommend appraisal, home inspection and contracting services.
We can pinpoint homes and appartments that fit your needs and dismiss those that do not, saving you time.
We know the potential problem areas in a property and we can guide you away from "lemons."
Delfin Immo Valuation team provides a full range of prompt and cost-effective valuation and advisory services for residential and mixed-use property.
Benefitting from real-time market insights, based on the local market knowledge and experience of the largest network of estates sales and lettings offices in Roses (Costa Brava), Delfin Immo's team provides informed, market-based valuation reports suitably tailored to their clients' needs, for any of the following:
Loan Security Valuations - To include development and site valuation for secured lending purposes.
Acquisition
Investment
Applied Tax Valuations: Probate, Capital Gains Tax & Accounting
Expert Witness Valuations.
Our expert team is happy to assist clients in all forms of residential and mixed-use valuation advisory.
Please contact us for more information and to discuss your valuations requirements
Rental
Renting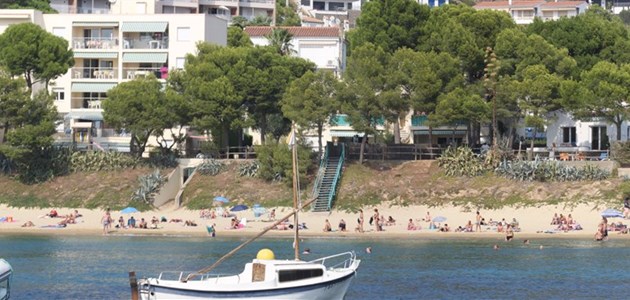 Delfin Immo handles all actions that make the management of the buildings leased apartments and rental of any property, in order to achieve maximum profitability for customers who entrust their assets, ensuring obtaining the best price.
Holidays rentals: Apartments, houses. Villas, chalets. (First line, sea view ....)
Rental housing for all year, with or without furniture
Rental shops, warehouses, hotels and other businesses.
Rental of offices
Preparation and processing of leases and renewals
Registration of contracts
Lease Guarantees
Constitution guarantees
Rents collected
Implementation and impact increases
Service management and farm supplies
Property Maintenance. Construction and repairs
Delfin Immo joins total management of rental property management quick and efficient response to the demand for property.
We have apartments for rent on one of the best beaches of Roses - Almadrava also have different properties as long term rental apartments, premises, garages, etc ...
Administration Communities
To ensure the efficient running of each building Delfin Immo will appoint approved contractors to maintain, decorate and clean the common areas of the building on the resident's behalf. Management of common areas in residential blocks.
As Managing Agent, it is our responsibility to publish and distribute the annual accounts for the management of each block. This ensures that residents have prior notification of future service charges and any major building or maintenance issues, as well as reports on how service charge has been spent in the past year. This gives assurance that the building is being managed efficiently and allows residents to take future financial commitments into account.
Broadly, the aims of the DelfinImmo communities are to:
Control expenditure for the block ensuring efficiency and accountability
Maintain standards of repair, cleanliness and decoration in the common parts of the building such as lobbies, windows, doors, lifts, car parks and gardens
Control alterations or assignments
Make regulations for the benefit of the building and the residents
Procure building insurance for the block
Place maintenance contracts for common plant and equipment such as lifts, boilers and access control systems
Provide staffing such as Concierge, housekeepers and security where appropriate
Manage any leisure suites, pools, gyms or spa facilities for residents
Give advice on long-term maintenance requirements and preventative measures
Provide a company secretarial service, produce audited accounts and hold an annual for all residents.
Private
Private management
Manage your property, making the necessary arrangements for payment (water companies, gas, electricity) taxes (state and local), documentation, paperwork and negotiations expert várias and maintenance, periodic reviews, etc ... Find !
Insurances
We manage the best insurance for your home with the best coverage and best service with the best companies in the country.
More
Other real state services
DELFIN IMMO has a team of managers who can provide on real estate law and tax field, in all the area of real estate.
Tax returns for non-residents
Estate tax advice
Certificates of Habitability
Declarations of Heirs
Acceptance of inheritance and inventories
Preparation of Wills and Testaments
Newly statements
Property regime
Purchases and swaps
Administrative resources
Manages the Registry of Property
Manages public bodies (municipalities, Cadastre)
Mortgages: thanks to its agreements with banks verified Delfin Immo offers the best products with the best mortgage and financial conditions for their clients.
Taxation: search Buy and maximum return on property
Management of the municipal capital gains
Delfin Immo has a department for Publicity and Social Media with dynamically updated, with offers in the real estate market.
Technology
TECHNOLOGICAL SERVICES
FOR COMPANIES AND BUSINESSES: DELFIN IMMO also has a department of technology assessment for businesses and small business, offering the following services:
Design and creation of website
Computer and Communications
Websites for mobile
Internet Projects
social Media
digital Signage